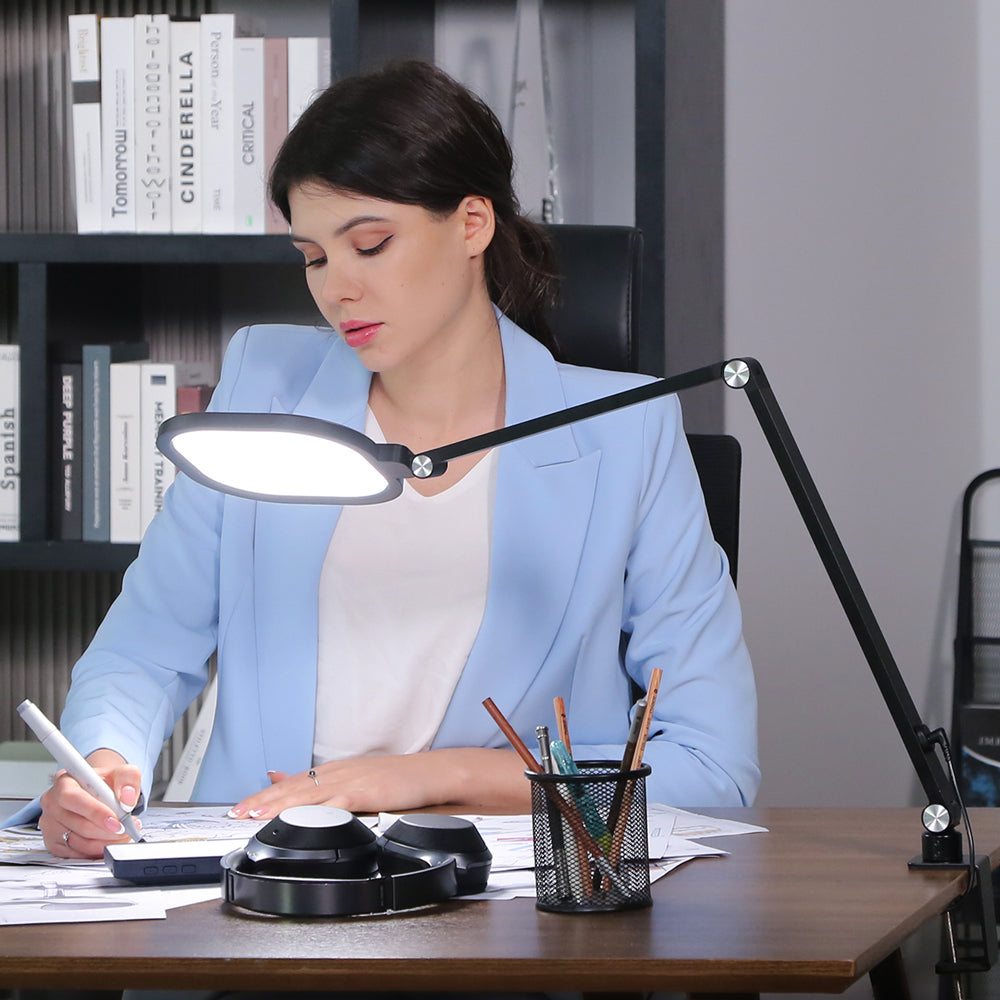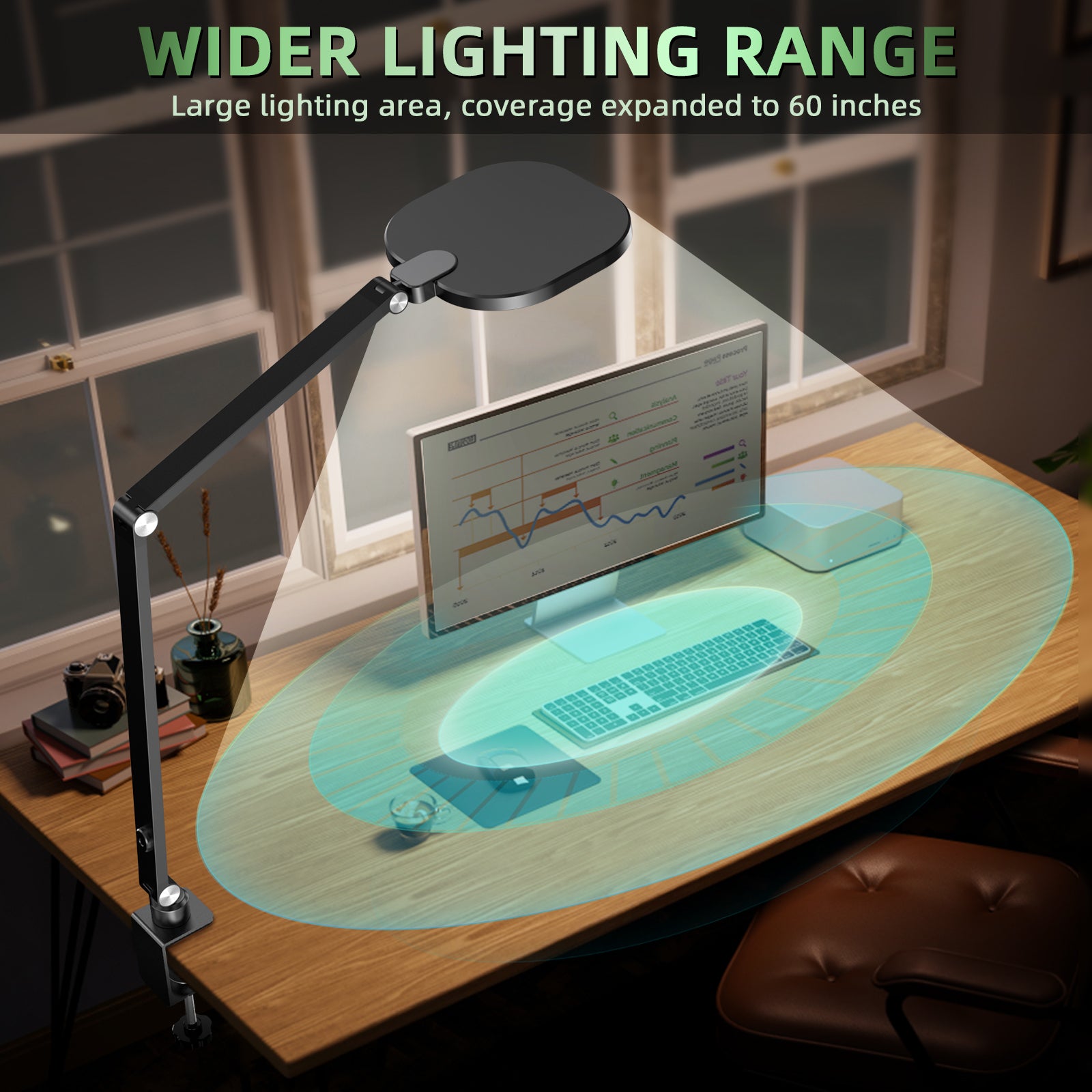 Square 3 Plus 2-Pack Desk Lamps for Video Conference
---
Introducing the perfect desk light for your home or office -Square 3 Plus 2 Pack version! One desk lamp is not enough? Then the 2-pack is your choice. It is designed to provide efficient and comfortable lighting for all your needs. Whether you need a bright light for video calls or a soft ambient glow for working late into the night, the 2-pack version has got you covered.
Edge-Lit Technology - Balanced Illumination for Eye Comfort
Square 3 Plus desk light uses innovative edge-lit technology to provide evenly distributed LED lighting, perfect for both home and office environments. This advanced technology eliminates harsh bright spots and ensures that your workspace is well-lit without causing eye strain or discomfort.
Rotating Light Head - Versatile Lighting for Video Conferencing and Streaming
Square 3 Plus desk lamp features a rotating light head that seamlessly converts it into a video conference or streaming light. This versatile feature makes it an ideal lighting solution for content creators, professionals, and anyone who needs good lighting for video calls or streaming.
Adjustable Color & Brightness - Personalized Lighting Control
Square 3 Plus provides full control over both color and brightness, allowing you to personalize your lighting experience. This feature makes it easy to adjust the color temperature and brightness of the light to suit your specific needs.
Smooth Stepless Controls - Intuitive and Precise Adjustments
It features thoughtfully placed, easy-to-adjust controls that offer a smooth stepless transition between brightness levels and color temperatures. This intuitive feature provides precise control over the lighting, making it easy to adjust the light even in the middle of an important task.
5 Pivot Points - Flexible Light Placement
Our desk light comes with 5 pivot points that allow for flexible light placement anywhere on your desk. This feature allows you to adjust the light to different angles and heights to find the perfect position for your needs. Whether you need to illuminate a specific area or want to create a general lighting ambiance, this feature provides the flexibility to do so.
Rotating Base - Easy Maneuverability
Our desk lamp comes with a rotating base that provides convenient and easy maneuverability. With this feature, you can easily rotate the entire light to any angle, making it easy to adjust the lighting for different situations. This feature also makes it easy to store the light when not in use.
USB-A & USB-C Charging Ports - Convenient Device Charging
Our desk light features USB-A and USB-C charging ports that allow you to charge multiple devices at once. This feature is especially useful for professionals who need to stay connected and charged throughout the day.
Universal Desk Clamp Mount - Secure and Adaptable Attachment
Our desk lamp comes with a universal desk clamp mount that can attach to any desk up to 2 1/8" thick. This secure and adaptable attachment ensures that the light is stable and easy to adjust to your preferred position. This feature also makes it easy to move the light from one desk to another if needed.
 WHAT'S INCLUDED
 Square 3 Plus x2

Power Cords x2
This product has no reviews yet.