10 Secrets to Hosting a Productive Video Conference
Posted by Marketing Litones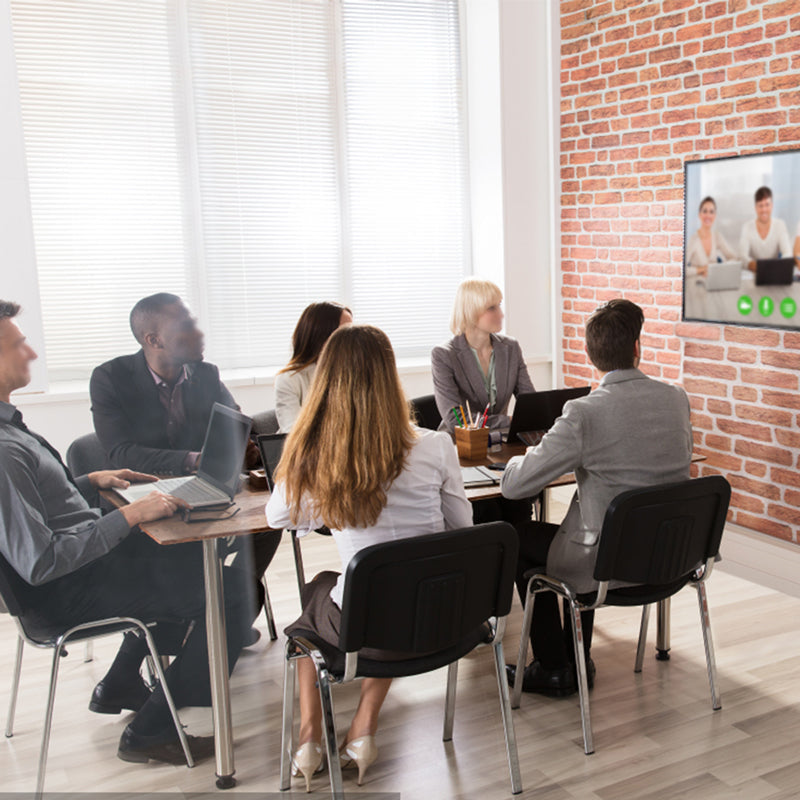 Online meetings have become an increasingly important aspect of modern business and personal communication, especially during the COVID-19 pandemic. And it has becoming a trend even after the pandemic. With so many options for video conferencing and virtual meetings, it can be challenging to ensure that your online meetings are effective and productive. Here are 10 tips for having an effective Video Conference.
1.Choose the Right Platform: There are many options for video conferencing and virtual meetings, including Zoom, Google Meet, Skype, and others. Choose a platform that meets your needs and is easy to use. Make sure it has the necessary features, such as screen sharing, file sharing, and recording.
2.Test Your Equipment: Before the meeting, make sure your camera, microphone, and internet connection are working properly. Test your equipment beforehand to avoid any technical issues during the meeting, unexpected interruption on any video or audio devices will have quite a negative impact on the entire video meeting.
3.Plan Your Agenda: An effective online meeting requires a well-structured agenda. Plan out the topics you need to cover, allocate time for each topic, and assign tasks or action items to specific participants. Be sure that human are more likely to lose their attentions at home/remotely rather than they are in office.
4.Set Ground Rules: Clearly communicate the expectations for behavior during the meeting. For example, muting your microphone when not speaking, using the chat function for non-verbal communication, and avoiding distractions. Most importantly, muting cellphones, or even turn it off when the meeting is important enough to do so.
5.Dress Appropriately: Just because you're not in the same room as the other participants, it doesn't mean you can show up in your pajamas. Dress professionally, as if you were in a face-to-face meeting. Keep a professional look to make you more professional.
6.Use body languages: Video conferencing is a great way to add a personal touch to your online meeting, use body languages just as you used before in normal meeting face-to-face. Body language also help to emphasize your speech.
7.Keep it Focused: Online meetings can be easily derailed, so it's important to stay focused on the agenda and keep the meeting on track. Encourage participants to stay engaged and focused on the tasks at hand.
8.Encourage Participation: Ensure that everyone has the opportunity to contribute to the discussion and share their ideas. Encourage participation by asking questions, allowing time for open discussion, and encouraging non-verbal communication through the chat function.
9.Share Relevant Materials: Make sure to share any relevant materials, such as presentations, documents, or images, in advance of the meeting. This allows participants to review the materials and come prepared with questions or comments.
10.Follow Up: After the meeting, make sure to follow up on any action items or tasks assigned. Send a summary of the meeting to all participants and make sure that everyone is clear on what needs to be done next.
With these tips in mind, you'll be well on your way to having successful video conference, no matter you're using video conferencing for a business meeting, a personal catch-up, or a virtual event.